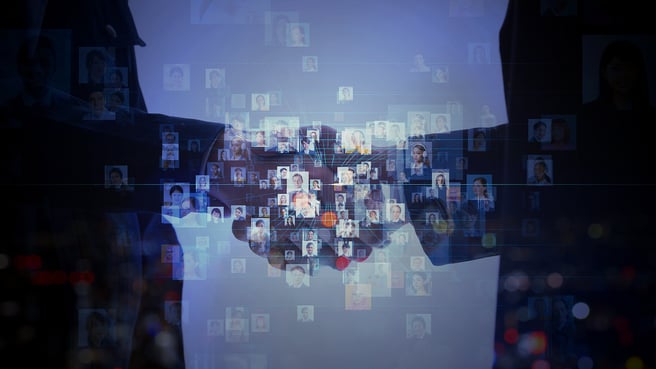 If you have ever wondered if you should be working at CrossCheck, then the answer is a resounding "yes!"

CrossCheck is a dynamic and stable company that has provided payment guarantee solutions to U.S. merchants since 1983.

The privately held organization is committed to attracting and retaining a great team of employees in order to continue that success. Whether you're new to the workforce, or simply a veteran seeking greener pastures, then working at CrossCheck might be the next stop on your road to fame and fortune.

So without further ado, here are the top five reasons for working at CrossCheck:
You are new to the workforce.
You want excellent employee benefits.
You want a job that suits your lifestyle.
You want a career that offers good earnings potential.
You value employment growth opportunities.
New to the Work Force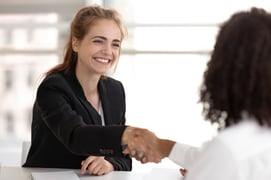 If you've never worked in an office environment before, then working at CrossCheck is a great way to learn the ins-and-outs and norms of a business office environment. This is particularly valuable for people who want to develop their professional acumen in areas such as communicating with coworkers and management, phone etiquette, customer service skills, clear and accurate documentation, and training in business software. These are skills that will serve you well wherever your career path takes you.
Excellent Employee Benefits
Working at CrossCheck means being employed by a company that understands staff members need to care for themselves, their families and their futures. To that end, we offer a comprehensive benefits package available for yourself and your eligible dependents. We offer the following benefits to employees working 30 hours or more per week:
Medical, dental and vision insurance
Life and accidental death and dismemberment insurance
Long-term disability insurance
Business travel accident insurance
College tuition reimbursement program
Employee assistance program (EAP)
Flexible spending account (FSA)
Employees also benefit from a safe, ergonomic work environment and a 401(K) plan with a percentage of matching contributions from the company. The retirement plan is matched every payroll and is 100% vested on the date of entry after a three-month eligibility period.
A Job that Suits Your Lifestyle
Do you have other things going on outside of work? Most people do and you may wonder if you can balance those responsibilities while working at CrossCheck. The answer is, "Yes, you can."
Once you have completed training, we offer flexible hours, full and part-time schedules, and tuition assistance for student employees. In addition, we offer paid time off in the form of sick and vacation time, and eight paid holidays per year, including your very own "birthday holiday."
Good Earning Potential
And speaking of earnings, working at CrossCheck allows you to embellish your income. Along with a guaranteed base pay, you will be eligible to earn performance-based bonuses and incentives.
Growth Opportunities at CrossCheck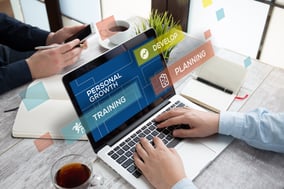 If you are interested in career growth, then working at CrossCheck gives priority to qualified employees who are interested in promotion or transferring to other positions within the company.
Our managers and supervisors are invested in the success of each person on their respective teams. Specifically, you will receive the training and support of people who understand the job inside and out. These supervisors are always available to answer questions, listen to ideas and concerns, and guide employees through all aspects of the job. You will gain confidence and increase your earning potential as you grow.
CrossCheck has positions in numerous departments covering an interesting segment of U.S. industry. These include accounting and finance, computer technology and programming, consumer relations, customer service, facilities and business services, human resources and recruiting, legal, marketing, merchant tech support, and Telesales. See below for links to current openings.
Other Benefits to Working at CrossCheck
The CrossCheck headquarters in Petaluma is more than a place to work and earn money. It also offers a one-of-a-kind art collection, business-casual environment, employee game room, breakroom with a variety of food and beverages to purchase, at-cost vending machines, free tickets to MLB games (Giants and A's), monthly socials, and opportunities for community giving.

How to Apply for a Position at CrossCheck
If this sounds good to you, we'd love to meet you!
CrossCheck is an equal opportunity employer (EOE) with offices in Petaluma, Calif. and Southlake, Texas. Its affiliate, Optio Solutions, maintains offices in Petaluma, Calif. and Fargo, N.D.
Visit the careers pages at CrossCheck and Optio Solutions to view current openings in the respective locations.
Note: this article was published during the COVID-19 pandemic. Beginning in March 2020, the organization implemented numerous safety precautions to protect its employees and their families. These measures included, but were not limited to, daily temperature checks and questionnaires, work-from-home opportunities, one-way aisles, clear plastic screens, signage, training, a published company policy, and the postponement of large assemblies. We are proud of each and every employee who helped make this program a success.