Job Application Process
Prospective candidates may view our current openings and submit their resumes, cover letters, and additional documentation via our Careers Portal.
CrossCheck has offices in Petaluma, Calif. and Southlake, Texas. Please contact our Recruiting department via recruiting@cross-check.com or call us toll free at 1-800-826-9164 if you have specific questions.
Our Valued Employees
CrossCheck truly believes that employees are its most valuable resource. What's important to our employees is important to us.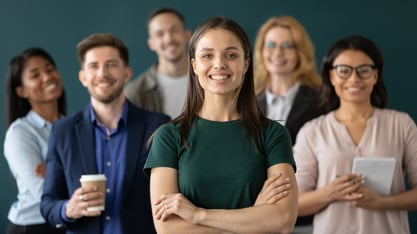 The culture is characterized in part by a business-casual dress code, an extensive art collection in the common areas, philanthropic opportunities, and a variety of incentives including a comprehensive benefits package. These benefits not only help our employees stay healthy and balance the demands of work and personal life, they also help them meet their financial goals for retirement.
Most staff members work a 40-hour week with weekends off to spend quality time with family and friends. We offer both full-time and part-time employees paid time for sick days, vacations, holidays and even their own birthdays.
The company hosts monthly socials, each with its own theme and cuisine such as pie and ice cream, make-your-own sandwich, St. Patrick's Day and outdoor barbeques. These socials are great places to meet co-workers while enjoying great food.
Furthermore, employees seeking higher education are invited to participate in our college tuition assistance program.
Diversity
We believe that having a diverse workforce is an advantage that widens the knowledge, experience and resources available to both the company and its employees. CrossCheck is an equal opportunity employer that welcomes all individuals regardless of race, religion, gender, sexual orientation, age or disability.
Community Giving
Do you like volunteering?
At CrossCheck, we like to give back to the community by volunteering and contributing to a number of fundraisers throughout the year: ACA International Education Foundation, American Cancer Society, Redwood Empire Food Bank's Annual Food & Funds Drive, Redwood Gospel Mission's Great Thanksgiving Banquet, Salvation Army Angel Tree, and more.
Charities range from helping humans affected by natural disasters in the U.S. and abroad to those stricken with a variety of ailments.
Several Petaluma employees currently volunteer one evening each month in the Redwood Empire Food Bank's weekday Warehouse Support program.
Career Growth
CrossCheck gives priority to current qualified employees interested in transferring to other positions within the company to develop their careers in financial services. See below for a list of current openings.
Benefits
CrossCheck offers a comprehensive benefits package to full-time employees working over 30 hours per week. The following benefits are available to employees and their eligible dependents, spouses, domestic partners and children: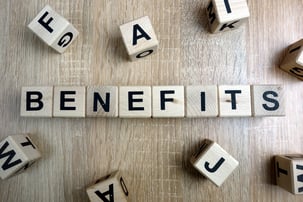 Medical, dental and vision Insurance
Life as well as accidental death and dismemberment Insurance
Long-term disability insurance
Business travel accident insurance
401(K) plan with matching company contributions
Ergonomic work environment
Employee assistance program
Flexible spending account
Pet insurance
The Petaluma office offers a variety of additional perks that make it stand out even further:
Large break room with free Starbucks coffee and Canteen vending services offering sandwiches, snacks and beverages for purchase.
Company-operated at-cost vending machines for snacks and beverages.
Game room with a 65" TV, foosball, table hockey, shuffleboard, sofas and recharging stations.
Free ticket drawing to home games by the San Francisco Giants.
Outdoor picnic area, basketball and pickleball courts, and cornhole boards.
CrossCheck, Inc. is an Equal Opportunity Employer (EOE).
Notice for California Residents.
Pursuant to the California Consumer Privacy Act, CrossCheck, Inc. collects the following categories of personal information, including categories sensitive personal information: Personal identifiers of real name, postal address, email address, SSN, driver's license or state identification card, passport number; bank account, financial or personal history information; information described in California Customer Records Act; characteristics of protected classifications; commercial information; Internet Protocol or website activity; geolocation data; audio, electronic, and video information; professional or employment-related information; and inferences drawn from other personal information. The purposes for which the categories of personal information, including sensitive personal information, are collected and used for are the following business purposes: Activities regulated by the Fair Credit Reporting Act; as a Service Provider in connection with payment or financial transactions; collections; employment or prospective employment with CrossCheck or a subsidiary; compliance with contractual obligations; and pursuant to legal or regulatory requirements. CrossCheck does not sell or share personal information. The categories of personal information are retained until the business purpose for which they have been collected is completed, or pursuant to contractual or business requirements, or as required by law. CrossCheck's Privacy Policy and information on how a consumer with a disability may access this notice in an alternate format may be found at
www.cross-check.com/privacy-policy
or by calling 800-843-0760.