The 2019 holiday season sales are expected to increase over last year, the 11th consecutive year they have done so since the Great Recession of 2007. More specifically, according to the National Retail Federation (NRF), holiday retail sales during November and December are expected "to increase between 3.8 percent and 4.2 percent over 2018 to a total of between $727.9 billion $730.7 billion." These trends mirror economic improvements in the stock market as well as unemployment rates, giving merchants one more reason to anticipate greater holiday revenue.
The NRF forecast is based on an economic model that takes into account government and academic data of employment, wages, consumer confidence, disposable income, consumer credit, and previous sales. Consumer surveys conducted on NRF's behalf are also influential in the development of the forecast. November and December are the months included in the forecast, which covers the holidays of Thanksgiving, Christmas, Hanukkah, and Kwanzaa. The last time the NRF revised their holiday forecast was in 2011.
A broad range of store types are a part of the "retail" category, consisting of department stores, grocers, and specialty stores, but excluding automotive dealers, gas stations, and restaurants.
Historical Data on Holiday Sales from the NRF
Historical Holiday Sales

Year

Revenue (Billions)

Percentage Increase

2002

$416.4

2.1%

2003

$437.6

5.1%

2004

$467.2

6.8%

2005

$496.0

6.2%

2006

$512.1

3.2%

2007

$526.0

2.7%

2008

$501.5

2009

$502.7

2010

528.8

5.2%

2011

$553.3

4.6%

2012

$567.6

2.6%

2013

$584.4

2.9%

2014

$614.1

5.1%

2015

$632

3.1%

2016

$653.0

3.2%

2017

$687.0

5.2%

2018

$701.2

2.1%

2019 (Projected)

$727.9 – $730.7

3.8 – 4.2%
In 2018, holiday sales resulted in $701.2 billion in sales, which was only a 2.1% increase, an unusually small amount attributed to the government shutdown, stock market volatility, and tariffs.
Online and non-store stores are included in these totals and are expected to increase between 11 percent
and 14 percent, up $16.1 billion – $20.4 billion from last year.
In terms of the labor force, NRF predicts between 530,000 and 590,000 temporary workers this year. This compares to the 2018 holiday season where retailers hired 554,000 temporary workers.
NRF also explains retailers begin stocking holiday merchandise in September because 40 percent of consumers begin holiday shopping before Halloween.
The Larger Economic Picture
The NRF points towards strong consumer dynamics as a reason to be confident in holiday sales this year. Specifically they advise wage growth is on the rise, debt burdens are low, the labor market is tight, and wealth is advancing.
Consumer finances are well-managed and the household financial obligations ratio (which tracks the ability of consumers to pay their monthly debts) remains at an all-time low according to the NRF.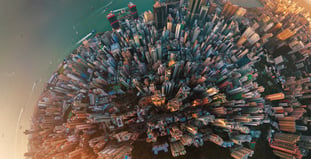 Tariffs have become an issue in the retail industry in recent months, with apparel, footwear, and televisions being subjected to tariffs put in place Sept. 1 of this year. Seventy-nine percent of consumers surveyed for NRF in September expressed concern tariffs in retail would cause prices to increase. The NRF said, "retailers are using a myriad of mitigation tactics to limit the impact on consumers".
Increase Sales Further with Check Guarantee
Holiday sales are a boon for retail businesses open to cash, checks and cards. Accepting all forms of payment is a competitive advantage, and CrossCheck's Check Guarantee service can help increase sales and mitigate risk while saving time and money.
With Check Guarantee, retailers process checks at the point of sale via phone, terminal or the CrossCheck web portal without fear of accepting bad checks since the payments are guaranteed by CrossCheck.
Download our free guide to learn how Check Guarantee can help your business.