One of the largest events for home furnishings dealers is just around the corner. The Summer Las Vegas Market (LVM) is scheduled for July 28 – August 1 at the World Market Center. This year's market will showcase a bounty of products, services and educational opportunities for attendees. This is the perfect event for home furnishing professionals such as buyers, retailers and interior designers who want to learn business practices, network with other professionals and see new products on the market.
The LVM venue has over five million square feet of floor space filled with 4,300+ exhibitors. These exhibitors include manufacturers and wholesalers as well as service providers for home furnishing retailers.
CrossCheck will be in attendance stationed at booth #22 in the Home Furnishings Association's (HFA) Retailer Resource Center. CrossCheck's Senior Vice President Charles Dortch III will be available to speak with retailers about check guarantee solutions tailored for the home furnishings industry that help increase sales and mitigate risk while maintaining happy customers for their business.
Networking Opportunities for Home Furnishings Dealers
In any industry, it is invaluable to meet and make new connections with other industry professionals. Luckily, the Las Vegas Market offers many networking opportunities to socialize with other attendees.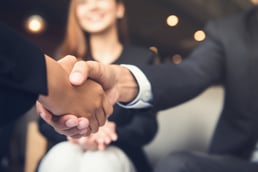 To start off, those new to the market may be interested in the Orientation for First-Time Attendees of which there are two sessions (Sunday and Monday at 9:30 am). The orientation is a great place to meet with peers, pick up market tips from experienced attendees, and learn the way around the campus.
This year, HFA is sponsoring the Buyer's Morning Grab and Go where individuals can start their day of with complimentary coffee, fresh fruit and granola bars. These snacks will be available every morning of the market in both the Courtyard and the Pavilions.
Other networking events include:
Mimosas & Lite Bites — Sunday at 9:00 am.
Wines of the West with the Best of the West — Sunday at 4:30 am.
Non-Profit Retail Networking Reception — Sunday at 5:00 pm.
"Learn and Earn" Buyer Breakfast Roundtables — Tuesday at 8:30 am.
Happy Hour on both Furniture Floors and Casual Floors — Every night at 4:00 pm.
Evening Courtyard Receptions — Every night at 8:00 pm.
Market After Parties — Every night at 10:30 pm.
Educational Events
This year's Summer LVM is a great place for home furnishings dealers to learn from experienced professionals. Check out some of the seminars and speaker events to choose from!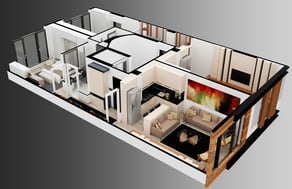 For interior designers, planning is a crucial process before starting any project. Floor plans are a great way to visualize how a room will look; however, three-dimensional photorealistic representations of floor plans would be even better.
Come and learn from The 3D Design Workflow where a guest presenter from Occipital will be showing all the details about 3D design. Learn the tools needed to go from floor measurements to a final rendered visualization of a room design. Explore the profit potential of using 3D as well as other pros and cons of photorealistic renderings.
Curious about how others have succeeded in home furnishings industry? Check out Stargazing: Retail's Best & Brightest, a panel of retail stars past and present. Hear their stories about their best ideas and how they were implemented. Learn how they were able to stand out in a crowded competitive field and more.
This panel will be moderated by HAT's Thomas Lester. Session panelists include Bradley Priest and Jonathan Tuff of Garber's Interior Design, Jamie Bernal of Jonathons Coastal Living, Ted Kennedy Watson of Watson Kennedy Inc., and Shay Geyer of IBB Fine Furnishings.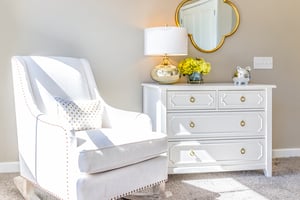 An often overlooked aspect of home furnishings retail is staging. Nothing complements furniture more than seeing it staged in a faux room setting surrounded by other home furnishing items. Come gain insight from Top 10 Musts for Top Home Staging & ReDesign Businesses. Presenter Jana Uselton of the Home Staging & Redesign Association will speak about top staging fundamentals in order to create a model home look. She will go over appropriate furnishings and pricing strategies for realtors, builders, and home furnishings dealers. The presentation will be followed by a Q&A session.
CrossCheck at LVM
Having the best payment services in place works in favor of both consumers and home furnishings dealers. CrossCheck Senior Vice President Charles Dortch III will be available to provide information about our payment guarantee services to attendees of this year's summer market.

One of our most popular services for home furnishings dealers is Multiple Check. This service allows merchants to accept 2 – 4 checks for a single purchase and deposit them over a 30-day period on dates designated by the consumer. Multiple Check does not require credit or credit checks. The consumer gets to bring home their purchase on the date of the sale while the merchant receives guaranteed funding from CrossCheck.
To learn more about Multiple Check, download our free guide.