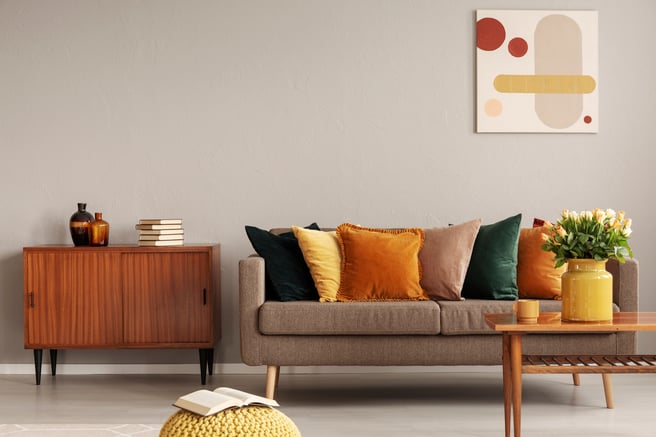 What better destination for furniture professionals than one of the largest home furnishings shows in the nation? International Market Centers, L.P. welcomes home furnishings dealers, home décor retailers, interior designers, architects, and other industry experts to attend the Winter Las Vegas Market (LVM) 2020. This market fills more than 5.4 million square feet with thousands of home furnishings/home décor exhibits, products and services suited for all professionals in the industry. This year's market takes place Jan. 26 ­– 30 at the World Market Center in downtown Las Vegas.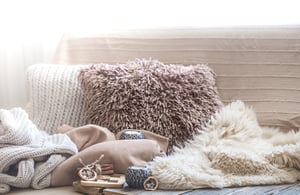 Exhibitors include manufacturers and wholesalers in the categories of furniture, mattress, hospitality, lifestyle, gifts, lighting, outdoor, home décor, floor coverings, housewares, tabletop, gourmet, seasonal, handmade, home textiles, upholstery, and more.
There will be additional resources for available for furniture professionals and home furnishings retailers that provide a plethora of support and services that aid business such as the HFA Retailer Resource Center.
Why Attend?
The Las Vegas Market is a comprehensive cross-category furniture, home décor and gift buying experience, and features the largest venue for home furnishings in the West. Soak up a personalized market experience that caters to person-to-person connections with manufacturers and peers. Attendees are able to see, touch and feel trending and best-selling products before purchasing them for their inventory or personal collection.
The Winter Las Vegas Market entices furniture professionals from all over the world with:
More than 4,300 brands and product lines.
500+ temporary one-of-a-kind exhibits of new and upcoming products.
Easy and affordable travel accommodations.
Entertaining and inspirational CEU-accredited educational seminars.
Partnerships with 40+ buying groups and associations.
On-site amenities and conveniently located service centers.
A famed host city with 24/7 entertainment.
The Las Vegas Market is a great place to learn about industry trends, network with professionals and find opportunities with the west coast and international business.
Key Destinations
The Las Vegas Market's large venue is filled with amazing destinations that make the market a worthwhile experience for furniture professionals.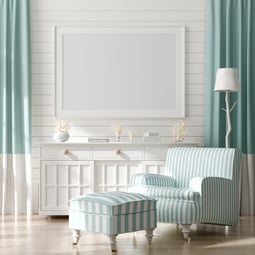 The Las Vegas Design Center (LVDC) is the main course of the event with 30+ designer showrooms presenting more than 120 product lines. These showrooms display the industry's best furniture, fabrics, lighting, floor coverings, wall décor, and decorative accessories as well as kitchen and bath products. Additionally, the LVDC brings industry professionals together for top-of-the-line educational seminars as well as networking events.
Salon West is LVM's exclusive collection of high-end luxurious interiors and comforts. It is boutique sourcing at its best, with a product category mix of home décor, lighting, home textiles, furniture, wall décor and luxury gifts. This is a must-see destination for better-end retailers.
Looking for contemporary furnishings? Modern Trends is a must-see destination that showcases current fads. Clean lines, simple forms, and contemporary material combinations are a few descriptors of the products featured here. Smart prices and quick delivery make it stand out from the rest of the market.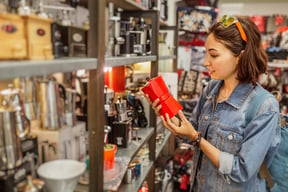 The Pavilions are a unique temporary exhibition space that feature 500+ gift and home collections. This is a great place to view new and proven brands. The Pavilions also feature an ever expanding handmade category that emphasizes artistry, originality, and perfectly imperfect products.
The Discoveries are a great location for instant gratification. This assortment of repurposed, refurbished, and charming home gift products can be purchased and obtained immediately. No need to wait for long shipping periods, products can be taken home the day of purchase.
Resources for Home Furnishings Dealers
Aside from the massive buying inventory Las Vegas Market has to offer, there is also a bounty of resources to aid and support retailers in their business ventures. The Home Furnishing Association Retailer Resource Center is a great place to visit between buying furniture and attending seminars.
CrossCheck is a check service provider that has been around for 37 years and is well versed in the home furnishings industry.
Multiple Check, one of CrossCheck's premium services, provides an alternative option to pay for large value products without the use of credit or credit checks.
Customers write 2 – 4 checks and select dates for each check to be deposited over a course of time, usually 30 days. Consumers are able to take their product home on the day of purchase while the retailer receives guaranteed payment from CrossCheck. This allows retailers to make sales that would otherwise not be possible for certain customers.
Learn more about Multiple Check by downloading the free guide!