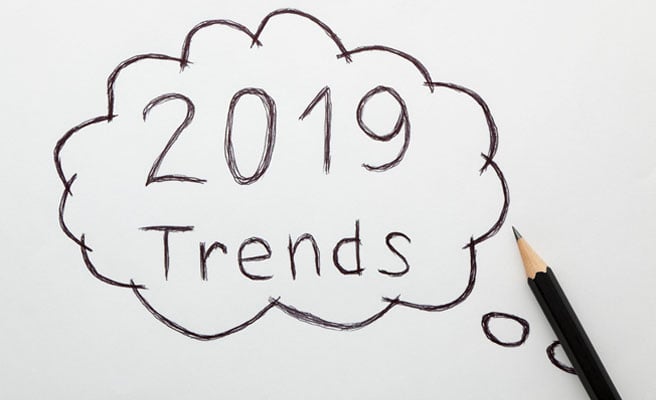 The 2019 Summer Las Vegas Market is a great place for home furnishings dealers to learn about the latest furniture trends of the upcoming season. Discovering what is popular will provide insight when determining the right items to stock and ultimately attract more customers. This year's summer LVM offers many opportunities and resources to learn about the current industry and acquire amazing furniture for your inventory.
About Las Vegas Market
The Las Vegas Market is a world-class experience for home furnishings dealers, home décor retailers, interior designers, architects, and other industry experts. This market also is a fantastic cross-category shopping environment for gift, home décor and furniture. At LVM, one can form new connections and learn new business strategies as well as discover upcoming trends. This year's summer market will take place July 28 — August 1 at the World Market Center.
New for the 2019 Summer LVM
Organizers of the Las Vegas Market announced they will be expanding on their bedding presentation this year. They have introduced a new dedicated bedding and mattress destination on the 13th floor of building B. Suite B13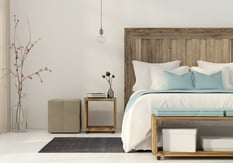 will include more than 70,000 square feet of showroom space with 100-plus bedding and sleep accessories producers.
Additionally, LVM announced a new partnership with the Fair Trade Federation, a membership organization that promotes North American organizations fully committed to fair trade practices while building and strengthening trade partnerships.
Want to enhance the furniture trends?
One tried-and-proven approach entails stocking gifts that adorn furniture items. LVM is also expanding its gift resources. Building C now presents more than 2,700 gift lines in nearly 450,000 square feet of permanent showroom space across seven floors.
Discovering Furniture Trends with Best of the West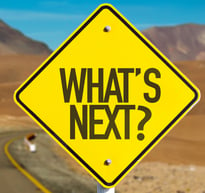 The Best of the West is a popular program at the Las Vegas Market where taste-making interior designers give their input on the latest furniture trends that have been invading the industry.
Curious about what trends West Coast designers are tracking as well as what colors and materials they can't get out of their minds?
The Best of the West curates all of this information to make it easy to stay up to date on the latest trends in west coast living.
The Las Vegas Market has released a series of articles in their DesignOn blog where each of the Best of the West panelists breaks down their own personal forecasts on what they think will be the hottest furniture trends for the upcoming season. This is all gearing up for the panel discussion that will take place Sunday, July 28 during the market.
"West Coast style is defined by the idea that 'less is more.' It is all about simplicity, subtle colors, easy living and easy upkeep," said Hilde Leiaghat, owner of home textile brand Pom Pom at Home. She says west coast style is sophisticated, relaxed, and classic with neutral hues. She predicts that updated romance is coming back with floral patterns and diffused colors.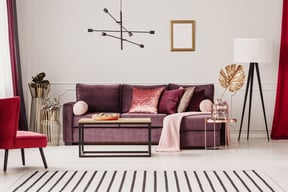 Stephanie Holdaway, owner of Gatehouse no. 1 Furniture & Design says, "In the West, bigger is often better and our clients love large, comfy furniture that encourages a relaxed and easy lifestyle. … Low maintenance, performance fabrics, and soft cozy textures mixed with natural elements."
One of her trend forecasts includes black-and-white accents such as bold graphic art, rugs, and other accessories that add drama. Holdaway's top materials are velvet, linens, woven rugs, and bronze and caramel tones that mimic the warmth of patterns found in nature.
"Light, organic, layered, and understated" is how Nicole Salceda, a bay area interior designer, describes the west coast style.
"I am loving the transition to warmer tones and elements. For a longtime, everything was monochromatic and gray (which I still like) but it's shifting to more muted, rich colors and deeper hues. We are seeing a lot of curves and arches, which are a swing from the very straight lines and sharp corners in the past."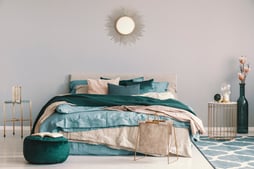 Erica Bryen, owner and head designer of Erica Bryen Design, says, "On the West Coast, I feel like a lot of people want their spaces to be open, light and beachy. The Boho style is also very popular out here." She predicts that furniture trends will skew away from "coastal, all-white looks" and move to darker pallets.
Award winning designer Shay Geyer, co-owner of IBB Design, says she loves layered textures and lighter tones on wood finishes. Her top palettes of the upcoming season are Emerald green paired any hue of blue, cerulean blue mixed with neutral colors, cerulean and navy blue with pops of fuchsia, and emerald greens mixed with black and white.
First Look
One of the market's most popular programs, First Look, returns this year showcasing the top products and furniture trends. First Look is a curation of different installments spread throughout the campus.
There is a tour led by Julie Smith Vincenti that will feature nearly 140 furniture and décor to gifts, housewares, and best new-to-market products. Additionally, Vincenti will present a 10-color palette that includes purple-cast grays, glowing pastels, island living inspired blues and greens, energetic pinks, upbeat yellows and a pink-kissed orange.
One of this year's First Look displays that stands out is called Worldview on Sixteen. This installment focuses on four themes:
Outdoor seating.
A charming solution for biophilic city dwellers who love nature in their homes.
Menswear — inspired home fashion rendered in cool grays and novelty terrazzo patterns.
A tactile take on bohemian luxe — featured brands for this display include Four Hands, Diamond Sofa, Mobital, Porter Designs and Melrose International.
Additionally, First Look will present "2020 Vision," a color and trend forecast that will be expressed in two broad themes: Personal Style and Easy Sophistication. These themes will be on dynamic vignettes located throughout the campus.
Payment Solutions for Furniture Retailers
While catching up on furniture trends and checking out new items, consider looking into payment solutions that can help improve your business.
CrossCheck, a leading provider in payment guarantee solutions, will be attending the Las Vegas Market at booth #22 in the Home Furnishing Association's Retailer Resource Center.
Senior Vice President Charles Dortch III will be available to speak about check payment solutions for the home furnishings industry that mitigate risk while saving time and money. Those who are currently under contract with another check service provider are encouraged to bring their statements for a comparative analysis.
One of our premium services, Multiple Check, provides an alternative method for consumers to pay for high value products without applying for credit. Customers write 2 – 4 checks and designate dates for them to be deposited over a specific period (usually 30 days). Customers bring home their items on the date of sale while the retailer is guaranteed payment by CrossCheck.
To learn more about Multiple Check, download our free guide.