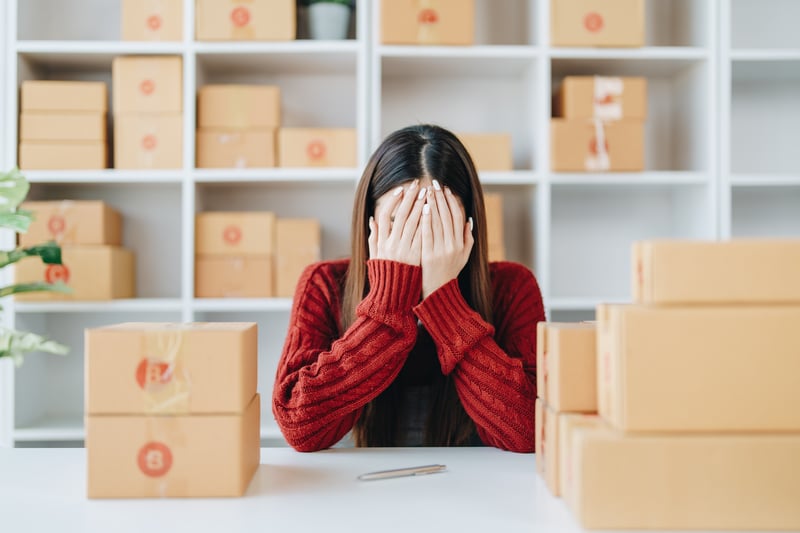 It's an unfortunate reality that not every customer who writes you a check will follow through on their payment. A stop-payment on checks can be issued for a multitude of reasons, such as lost or stolen checks or checkbooks, checks mailed to wrong addresses or made out for incorrect amounts. Disputes over purchases such as defective merchandise or poorly written service agreements could also derail a check payment. Dealing with stop-payment orders can be a costly and time-consuming process. The prospect of legal battles, lost revenue, and administrative headaches can be daunting. CrossCheck's Check Guarantee service will protect your business and ensure you get paid even if a customer decides to issue a stop-payment on a check.
CrossCheck's Check Guarantee Service will Protect Against Stop-Payment
CrossCheck's Check Guarantee service acts as a shield for your business. If a customer issues a stop-payment order through their bank – or if the check is simply returned because of insufficient funds, CrossCheck's Check Guarantee will step in and make sure you get paid in full, easily and quickly.
Stop-Payment on Large-Ticket Items and Services can be Crippling to Your Business
Both individuals and businesses issue stop-payment for various reasons. Either way, on larger tickets, the impact to your business can be severe. If you're a veterinarian and just performed a $5,000 surgery on a dog and the owner stops payment before the check is processed, it will be a significant hit. If you're a building supply vendor and just delivered a $40,000 shipment of supplies to a sub-contractor but the payment never reaches you because the contractor placed a stop-payment on the check, the financial toll can be devastating.
CrossCheck has a history of willingness to accept the risk of guaranteeing high dollar amounts so you can accept that check without fear or trepidation. Without Check Guarantee, your business would have to rely either on the legal system, which is slow and inefficient, or collections. In-house collections is difficult and often unsuccessful, while hiring a professional collections firm can be costly, with no guarantee in the end.
Stop-Payment Orders will No Longer be a Burden
CrossCheck's Check Guarantee service is a powerful tool to protect your business from the challenges of stop-payment orders. By offering a seamless and secure way to accept checks, this service safeguards your revenue, reduces administrative burdens, and mitigates the risks associated with check payments.
CrossCheck has offered financial services for more than 40 years. Our associates and resources coupled with our vast experience will help relieve any concerns when accepting a check.
Our customer service department is open 24/7/365 and is always available to assist our clients to ensure you get paid for goods and services you provide in good faith. Visit our website for more information on our services and also check out the myriad of industries that trust CrossCheck to protect them from bad checks.