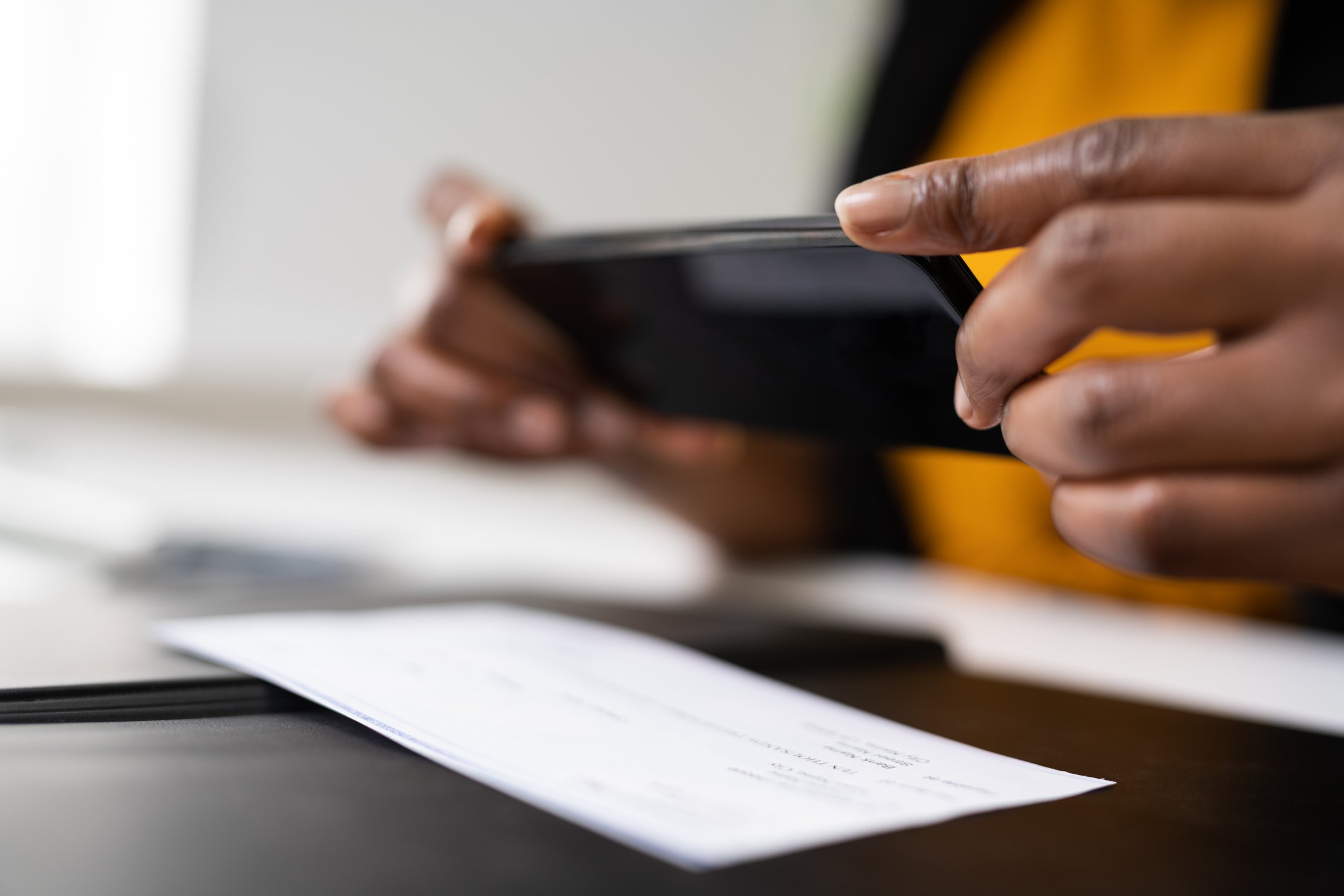 CrossCheck's mobile check deposit app Mobile Pay is the perfect way for merchants and entrepreneurs to accept checks using a mobile phone or other smart device. The CrossCheck app will turn any smart device into a powerful POS solution, allowing any business to quickly and securely accept a paper check even when they're not by a checkout station. Whether you have a brick-and-mortar location or you are a mobile merchant or service provider, CrossCheck's Mobile Pay will come along for the ride.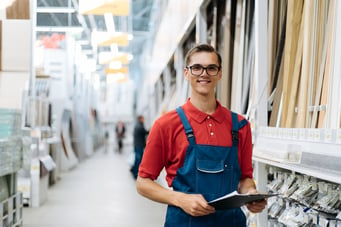 The most obvious benefit of mobile check deposit is convenience, but there are other upsides to consider, including payment security and faster access to funds. CrossCheck's Mobile Pay app offers merchants all the positive aspects and flexibility of mobile check deposit paired with our well-regarded Check Guarantee service and industry leading check acceptance policy.
Mobile Pay allows you to deposit checks anytime and anywhere using a smartphone or tablet. With CrossCheck's Mobile Pay, Merchants no longer need to visit a physical bank branch or ATM to deposit checks. This convenience is especially useful for merchants on-the-go, such as auto glass repair, plumbers, HVAC, contractors and more.
Saving Time
With mobile check deposit, you can deposit a check in just a few minutes. You simply need to take a photo of the front and back of the check using your smartphone's camera, fill in the required details, and submit the deposit. This process is significantly faster than traditional methods of depositing checks.
Flexibility
Mobile check deposit enables you to access banking services regardless of your location. As long as you have an internet connection and a smartphone, you can deposit checks from anywhere. This is particularly beneficial for mobile merchants, as well as those with large warehouse floors or showrooms, where it would be simpler to finish the transaction directly rather than have a customer go to a designated checkout.
Faster access to funds
Once a check is deposited using a mobile app, the processing time is often faster compared to depositing a check through traditional methods. Depending on the bank, funds may be made available to you within a shorter time frame, allowing you to access the money sooner.
Accept checks anywhere, anytime
With CrossCheck Mobile Pay, merchants no longer have to hesitate before accepting a check. After all, any business should be a flexible business. With CrossCheck Mobile Pay, flexibility is assured and payment is ensured.
CrossCheck Mobile Pay is a free download at popular online app stores. Merchants using CrossCheck services simply download and install the app on their smart phone or tablet, then log in to their existing CrossCheck accounts to begin accepting checks.