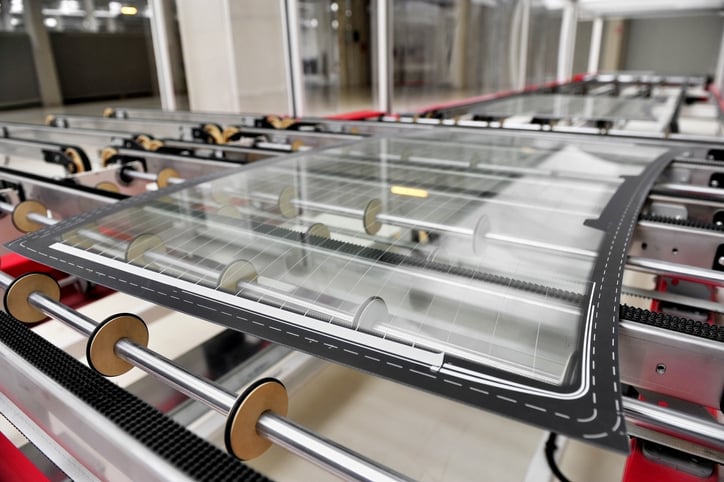 In the world of auto glass manufacturing, selling, and installation, convenience and efficiency are essential for both businesses and customers. Credit cards are quick and easy but usually carry a heavy surcharge. By comparison, CrossCheck has the services to streamline the process from manufacturing to wholesale, to merchant, to installation, at less cost and with less hassle.
Ensuring Payment
Keeping up with operating costs requires vigilance when it comes to payment for finished products. Once the glass is finished, charging for the product or service will often have to include a surcharge to cover credit card costs. However, some customers will balk, taking their business elsewhere, where they can pay by check for high-ticket items like auto glass. If the buyer passes a check that for one reason or another is returned, which can be a tremendous hit to the bottom line. With CrossCheck's Check Guarantee, that will no longer be a concern. If a delivery is involved, the process can be sped up significantly with Mobile Pay or ACH Pay-by-Link, both of which remove the need to take the physical check to the bank.
For glass manufacturers, repeat customers are also crucial, which makes ACH Pay-by-Link the perfect solution. With our process of tokenization, the transaction will be seamless following the first transaction.
Mobile Pay for Auto Installers On-the-Go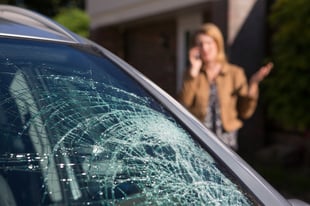 At the other end of the auto glass sales hierarchy, auto glass installers who provide mobile services, traveling to their customers' workplaces, homes, or other locations, face unique challenges when it comes to processing payments. CrossCheck's Mobile Pay service is a game-changer for these service professionals, offering a streamlined payment solution that combines ease of use with financial security. CrossCheck's Mobile Pay service allows these professionals to accept check payments swiftly and seamlessly with the use of any mobile device, be it a smartphone or tablet. Here's how this service can revolutionize the way they do business.
No More Trips to the Bank
Offering check payments through Mobile Pay provides flexibility for customers who prefer this payment method. Some customers may be uncomfortable with sharing their credit card information or may not have access to digital payment options. By accommodating check payments, auto glass installers can provide excellent customer service and cater to a broader clientele.
CrossCheck's Mobile Pay service includes our Check Guarantee service, providing peace of mind to the installer by eliminating the risk of accepting bad checks and the inconvenience of chasing down payments later.
Mobile Pay and ACH Pay-by-Link Payment Solutions
CrossCheck's Mobile Pay and ACH Pay-by-Link are transformative solutions for both auto glass manufacturers and installers. By simplifying payment collection and ensuring financial security through the Check Guarantee service, these innovative payment systems empower professionals to streamline their operations and provide exceptional customer service.
Unlock efficiency and growth with CrossCheck's payment solutions by scheduling a complimentary consultation today.