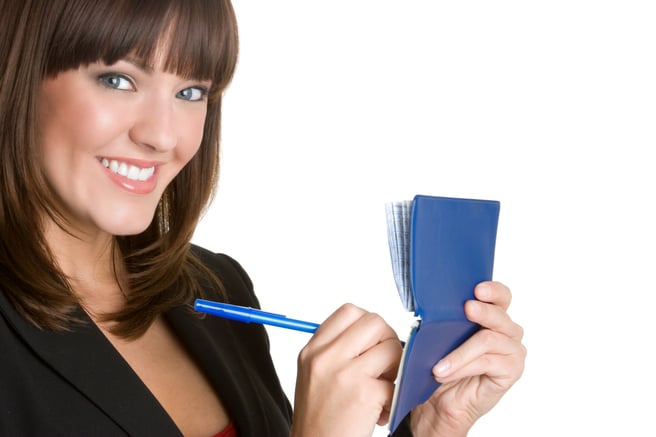 Since checks are still a popular form of consumer payment, refusing them all together may be cutting out a slice of the proverbial pie ― a slice of profits that is. Additionally, checks are more cost effective for merchants with low profit margins when compared to the high cost of card processing fees. By accepting checks, however, merchants run the risk of having checks returned which equates to money lost. Every bit of revenue counts when running a business, so returned checks are not anyone's cup of tea. This is where check guarantee companies come into play.
What Do Check Guarantee Companies Provide?
In short, check guarantee companies secure merchants from the financial loss of accepting bad, bounced or returned checks for reasons including insufficient funds, closed accounts, fake accounts, and stop payments.
Merchants pay a small fee (less than card processing fees) to a check guarantee company to mitigate the risk of a returned check. Most check guarantee companies can approve checks one of three ways: at the point of sale using scanning equipment, over the phone, or through the internet.
Once approved, the check is guaranteed and merchants receive funding whether the check is good or not. This guarantee allows merchants to accept more checks with peace of mind and is overall helpful for their business.
Is It Worth Hiring a Check Guarantee Company?
According to a study from the Association for Finance Professionals, 74 percent of organizations experienced check fraud in 2018. Not only do returned checks hurt an organization's net income, they also waste the time and resources of the merchants trying to collect on them. When using a check guarantee service, owners can be at ease knowing that they will receive their payments without any disruption in revenue.
Who can Benefit from Check Guarantee Companies?
Many businesses make use of check guarantee services because of the security they provide. Some of the popular industries served are merchants in retail automotive, auto aftermarket, motor sports, home furnishings, heavy equipment, building supplies, and renovation as well as medical, dental and veterinary offices.
Check Guarantee by CrossCheck
CrossCheck has been providing its Check Guarantee services to retailers for over 35 years. With our experience and willingness to accept greater risks, we are even able to approve checks that have been declined by our
competitors.
Merchants using CrossCheck's Check Guarantee service may process them manually (Standard Check Guarantee) or via the web or terminal (Electronic Check Guarantee). Both types may be enhanced with premium services and industry programs that address individual merchant needs.
CrossCheck's Check Guarantee helps increase sales and mitigate risk while saving time and money. Some other benefits from Check Guarantee include:
The approval of checks from anywhere in the country as well as Canada and U.S. territories.
Complimentary account set-up, staff training, and equipment programming.
Free Customer Service and Tech Support any time of day or night, even on major holidays.
Optional enhancements offering individualization as well as greater protection and flexibility.
Complimentary loaner equipment.
To learn more about check guarantee download our free guide!