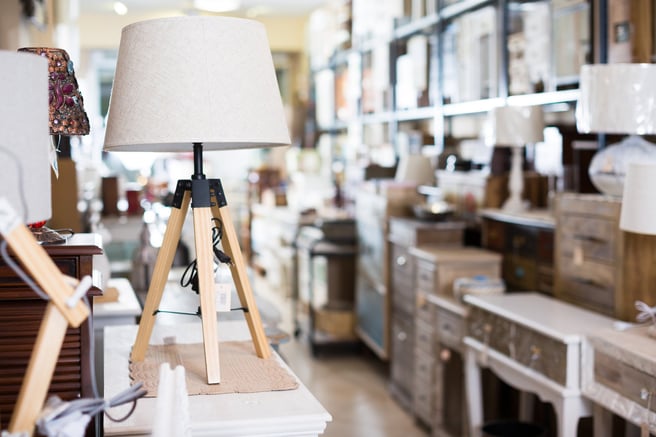 Furniture retailers across the U.S. will gather for the bounty of education that is the Furniture First Symposium. The event offers a forum for retailers to grow their knowledge by learning marketing and merchandising tactics from others in the industry. The Furniture First Symposium is slated for May 13 – 15 in San Diego, Calif. at the Manchester Grand Hyatt Hotel. This is a great opportunity to socialize with other owners and learn new business strategies.
Furniture First is a purchasing co-op made up of over 220 stockholder members that represent 495 furniture stores in 47 states across the U.S. The group offers a weekly confidential newsletter, digital marketing advisement, sales premiums, consumer financing options, and discounts from preferred vendors such as CrossCheck (see last section). This symposium serves as a resource for existing members and helps encourage new furniture retailers to join the group by promoting Furniture First benefits and resources.
In addition to rebates and discounts, the Furniture First Symposium provides opportunities to network with other business owners in the industry and share problem-solving techniques.
Keynotes Speakers
The Symposium starts with a welcome orientation where attendees will be briefed on the events happening over the next few days.
The program for Furniture First features experienced motivational speakers who will share their expertise on how to improve performance and deliver growth.
Immediately following the welcome orientation, Brad Montgomery kicks off the symposium with his session, "The How's and Wise of Happiness." In this talk, Montgomery will speak about happiness on the job and how it can increase productivity up to 25 percent. He will go over some new and interesting science that shows how valuable happiness can be at work. His main points are about how happy people are more productive, healthier (less sick days), better at customer service, more innovative, more loyal and stay on the job longer.

The following day, Ryan Estis will deliver "Passion on Purpose," a session focused on maximizing human potential. He will discuss how to instill a high-engagement, high-performance work culture. In today's market, it is crucial to have a healthy organization with authentic leadership and tuned-in employees. His session will cover how to embrace change in the new economy, how to learn from global workforce trends, and the importance of building high-trust relationships.
On the last day of the symposium, Rob O'Neill will present his session "Never Quit." O'Neill is a former Navy Seal who has trained over 800 special operations and tactical operators. He brings his unique experience to organizations and applies his elite team training into insights about leadership, decision-making, and working in uncertain environments. He believes that the most important factor in determining success is to never quit.
Networking at the Symposium
A huge part of the symposium are the networking sessions that make up nearly half of the program.
There will be a vendor-led networking session where Furniture First's sponsors will be educating attendees about specific topics that they can choose from.
A Best Idea networking session is a members-only event where attendees will sit down at a table with nine other furniture retailers where each will share their ideas. The table will vote on the best idea and the winner will receive $100.
The last networking session focuses on troubleshooting. This member-only session gives attendees the opportunity to pick the brains of experienced home furnishings professionals. They are available to give advice on some of the most common issues furniture retailers face.
There will be a meet-and-greet networking session where participants will have the opportunity to win tiered prize drawings by using their phone app to track their networking progress.
Additionally, there will be plenty of opportunities to wine and dine with fellow furniture retailers. Attendees can expect a welcome reception and dinner the first night of the symposium. There will be breakfasts and luncheons as well as morning and afternoon breaks where snacks and beverages will be served.
Payment Solutions for Furniture Retailers
Furniture retailers need all the best tools at their disposal so they can maximize their success. As Furniture First's preferred check guarantee provider, CrossCheck offers a variety of payment processing services that work to increase sales, mitigate risk, and improve customer retention. Members receive special rates with no setup fees!
Multiple Check, one of our premium services, works to aid consumers in the buying process by providing extra time to fund purchases without using or applying for credit. The consumer simply writes 2 – 4 checks and designates dates for each to be deposited over the course of 30 days. The merchant receives guaranteed payment by CrossCheck and the consumer gets to take home their purchase on the date of sale. To learn more about Multiple Check, download our free guide!