When it comes to finding modern ways to build passive income, using paper checks to create a new revenue stream might seem like a far-fetched idea. However, as an Independent Sales Organization (ISO) you can build a lifetime of residuals by connecting merchants with check services.
For every lead you drive towards the company you're partnered with, you can receive a percentage of residual income for every closed sale. Income from a closed sale is paid for the lifetime of the account. You can depend on payments from established companies like CrossCheck, Inc. that haven't missed a single payment to an ISO since its inception in 1983.
Summary:
How do I become an ISO?

How do ISOs make money?

The CrossCheck ISO advantage.
How do I become an ISO?
It takes a healthy amount of motivation to become an ISO. As an ISO, your destiny is in your own hands. Once you've made the decision to go into business for yourself, partnering with a reputable and established company to start selling check services is as easy as making a phone call.
Typically, companies that are looking to partner with business savvy ISOs make it easy to enter a partnership. Connecting with companies that you want to partner with over the phone or online are two of the most efficient methods for getting started. Once you're in touch with the ISO partnership professional, you simply fill out a few forms and you're ready to start earning.
How do ISOs make money?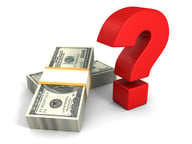 The way you make money as an ISO depends on the company you partner with and the services you offer to merchants. Companies that need ISOs can offer different incentives for your services, such as sign-up bonuses and enhanced commissions. When you approach business with a passive income mindset, the biggest draw is being paid in residuals.
Residuals are usually paid out on a preset commission, based on revenue per account. For the check services industry, commission rates of 8-15% on collected revenue are common. These residuals are paid for the lifetime of the account. While the signed account stays open, residuals will be paid to the ISO (you) the whole time. Meaning you will be paid your residuals for the life of the account — passively.
The CrossCheck ISO advantage.
CrossCheck makes it easy to become an ISO and they make it just as easy to earn income. Our experienced partner relations team will support you at every step of your journey. All you have to do is direct sales leads to our team and they will close the sale for you!
Whether you're an experienced sales vet or just dipping your toes into the world of check payment services, you can be confident that you are connecting businesses with a company that is well established and reputable.
Sales support: CrossCheck provides you with assistance which can include preparing and sending out proposals, forwarding leads, creating customized marketing materials and fielding pricing requests.
Training: Our experienced Partner Support team provides live training and information on service requirements, payment trends sales tips and much more. Whether you are building up a team of reps or working solo, having access to our free trainers, will free you from having to train your team or find the information on your own.
Customer Service: CrossCheck provides 24/7/365 customer service and doesn't charge its customers for calls. Some other companies in the check solution business only operate during business hours and charge their customers for every call made to customer service.
If you're ready to add check services to your portfolio, click the link below to learn more or contact our partner support team by calling
(800) 654-2365
or email
partners@cross-check.com