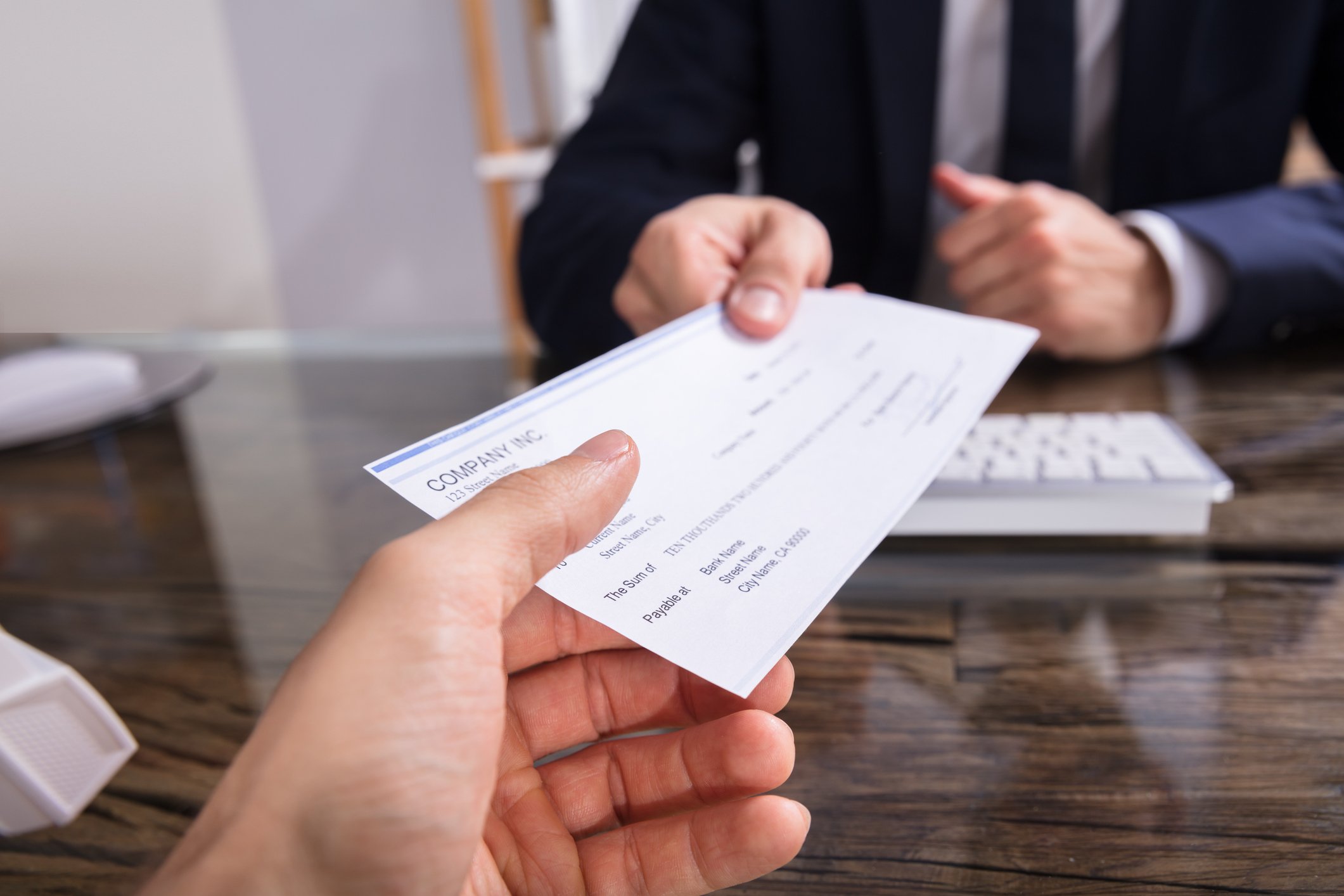 There are a myriad ways to deposit checks for your goods and services but how do you get your money the fastest? In many ways, it depends on your bank. However, there are financial tools that will speed up the time it takes before the money actually reaches your account and that is where CrossCheck comes in. CrossCheck has multiple services that ensure the work you completed, or the goods you sold, are paid for. Paired with our Check Guarantee premium, you will never be left with an unpaid bill.
Electronic Check Processing
CrossCheck's Electronic Check Processing is simple, quick and easy. Perhaps most importantly, it does not require any equipment costs as we will loan you the equipment for free. Our check scanners are state-of-the-art and reliable. Electronic Check Processing enables merchants to scan checks before submitting them to Crosscheck through a terminal or the CrossCheck web portal. This means no time spent going to the bank to deposit a check. And you will have the benefit of our 24/7 customer service if there are any problems.
Mobile Pay
With CrossCheck's Mobile Pay, the most obvious benefit is convenience, but there are other upsides to consider, including payment security. CrossCheck's Mobile Pay app offers merchants all the positive aspects and flexibility of mobile check deposit paired with our well-regarded Check Guarantee service.
Mobile Pay allows you to deposit checks anytime and anywhere using a smartphone or tablet. With CrossCheck's Mobile Pay, merchants no longer need to visit a physical bank branch or ATM to deposit checks. This convenience is especially useful for merchants on-the-go, such as auto glass repair, plumbers, HVAC, contractors and more.
ACH Pay-by-Link
CrossCheck's ACH Pay-by-Link with Guarantee is the convenient payment solution for any business. Frictionless payments via email or text enables merchants to set up payments with tokenization, meaning customers only have to enter their information once. With credit card fees at high rates, checking accounts are still often the preferred method of payment. Our ACH Pay-by-Link is a superior, easy way to save customers from credit card interest rates, and save the merchant from high credit card fees. Once customers get the ACH Pay-by-Link as a text or email, they can enter their info on a phone or tablet and CrossCheck will handle the rest.
ACH Pay-by-Link offers robust security measures to protect both businesses and customers against fraud and unauthorized transactions. Stringent authentication protocols and encryption technologies safeguard sensitive customer information. With increased security, businesses can build trust and credibility with their customer base, which ensures repeat business.
CrossCheck's Reputation
CrossCheck has been in business over 40 years and we cater to merchants both large and small. Our reputation is unassailable and making sure you get paid for your goods and services is our main goal. Click the button below for a free consultation and don't forget to check out all our services - Check Guarantee, Electronic Check Processing, Mobile Pay, ACH Pay-by-Link, and more - on our website. Click the link below for a free consultation and get paid today!