FOR IMMEDIATE RELEASE
Petaluma, Calif. (Oct. 29, 2020) — CrossCheck, an established leader in the payment solutions industry, appointed Michael Trott to the position of vice president of Finance. His first day of employment was September 28, 2020.
Trott has over 30 years of experience (including 15-plus as a CFO) in finance, administration and operations for middle-market Fintech and consumer packaged goods (CPG) companies.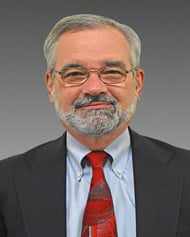 "Michael is a strong addition to our company," said CrossCheck President and CEO J. David (Dave) Siembieda. "He has worked closely with CEOs and boards of directors while utilizing skills in financial reporting, strategic planning, analytics, business diligence/valuations, process and productivity improvements, and staff development."
In his most recent position as a CFO in the financial services industry, Trott was responsible for financial and tax reporting, treasury, shareholder relations, human resources, and corporate development.
His background includes working for companies such as EQIS Capital Management, Worldwise, Inc., Central Garden & Pet Company, and Deloitte & Touche.
Trott is a graduate of California State University East Bay where he received a B.S. in Accounting and Business Administration.
About CrossCheck
CrossCheck, Inc., an established leader in the payment solutions industry, processes billions in check-transaction dollars annually throughout the United States. Since 1983, it has helped increase profits and reduce risk for businesses in verticals such as automotive, auto aftermarket, building materials, home furnishings, specialty retail, medical-dental and veterinary by providing efficient and affordable check verification, guarantee and conversion services. CrossCheck's suite of services includes check conversion technology, web-based transactions, remote deposit capture and premium products for specific industries and applications. The company has offices in Petaluma, Calif. and Southlake, Texas.
###
Contact
Joe Gargiulo
707-665-2100 x9501
joeg@cross-check.com