Petaluma, Calif. (Sept. 16, 2020) — CrossCheck, an established leader in the payment solutions industry, has appointed Stephen Florczak to the position of vice president of Information Services (IS).
Florczak brings 23 years of information technology experience that will help deliver cost-effective technical solutions to CrossCheck. His core areas of expertise include telecom solutions deployment, executive leadership, data center infrastructure, PCI DSS protocols, financial services technology, network architecture, Microsoft licensing, disaster recovery, project management, Office 365 and much more. He is well-versed in SOC 1 Type II and SOC 2 Type II reports, and has a background with the IBM AS/400 iSeries.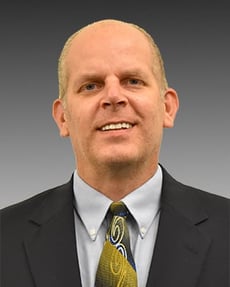 "Steve's expertise in the IS industry, coupled with his leadership skills, will be a tremendous asset to CrossCheck," said CrossCheck President and CEO J. David (Dave) Siembieda. "He is extremely enthusiastic about the current projects we are developing and his ability to contribute to our future."
Florczak also has over 19 years of combined accounts receivable experience and is very familiar with the financial services industry. His previous employers include The Hamister Group, The Northstar Companies, Capital Management Services, and Great Lakes Collection Bureau.
"Steve's experience with automation, data security and compliance provides additional value to our organization and our clients," said CrossCheck Executive Vice President and Chief Operating Officer Chris Schumacher.
Florczak has a Bachelor of Science in Business Administration from the State University of New York at Buffalo. He also attended the Wehle School of Business at Canisius College where he earned a Master of Business Administration in Finance and Management Information Systems as well as a Master of Science in Computer Systems Networking and Telecommunications.
About CrossCheck
CrossCheck, Inc., an established leader in the payment solutions industry, processes billions in check-transaction dollars annually throughout the United States. Since 1983, it has helped increase profits and reduce risk for businesses in verticals such as automotive, auto aftermarket, building materials, home furnishings, specialty retail, medical-dental and veterinary by providing efficient and affordable check verification, guarantee and conversion services. CrossCheck's suite of services includes check conversion technology, web-based transactions, remote deposit capture and premium products for specific industries and applications. The company has offices in Petaluma, Calif. and Southlake, Texas.
###
Contact
Joe Gargiulo, editor
707-665-2100 x9501
joeg@cross-check.com