Overcoming Stop Payment Orders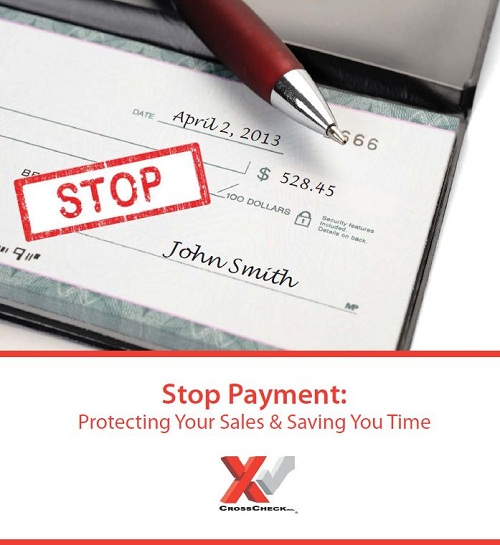 Stop payment orders are initiated for a lot of reasons — some legit and some not — but CrossCheck's Stop Payment Protection can help merchants maintain a positive cash flow if an order is ever issued against a check payment.

Stop Payment Protection eliminates awkward contact with check writers and time spent tracking them down. The service provides protection for checks from out-of-town, out-of-state, Canada and U.S. territories.
The Benefits of Stop Protection
Avoid lost sales from customers who stop payment.

Eliminate the headache of trying to collect returned checks.

Free 24/7 customer service, tech support and loaner equipment.

Stop Payment Protection may be added to Standard Check Guarantee, Conversion Plus, or Remote Deposit Capture.
Submit the form to download the free guide.