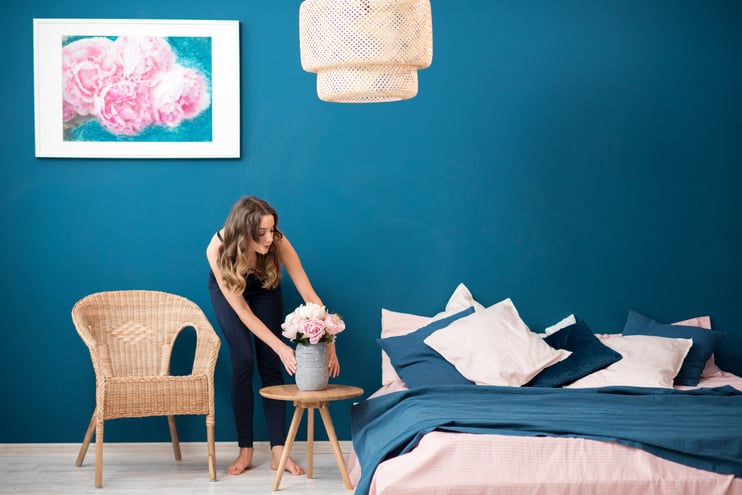 The Summer Las Vegas Market (LVM) was an amazing destination for furniture dealers and interior designers. Furniture, home gifts, educational events, and great people were all part of this year's semiannual market. LVM reported strong order writing and increased showroom traffic. Summer LVM was held July 28 – August 1.
The Las Vegas Market is the go-to furniture retailer destination where they present more than 4,300 furniture, home decor and gift outlets — more than 130 of which were new to the campus this year. Located in Nevada's jewel city, LVM is a great place to buy furniture, learn about the industry, and have a fun filled experience.
Article Summary
What Vendors Had to Say
Best Booth Winners
Payment Solutions for Home Furnishings Retailers
What Vendors Had to Say
Vendors both old and new were thrilled with the amount of traffic they received at their booths.
"Our traffic was up compared to traffic from last Summer Market," said Tim Donk, marketing director for Legends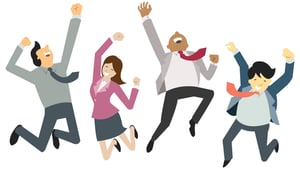 Furniture. "We've got a lot of momentum and this market has kind of carried us through a slower summer."
Jim Spinx of the eponymous East Coast line said that the Las Vegas Market provided a great opportunity to meet buyers in the west.
First time vendor Kellee Hollenback Hammond, vice president of sales for Hudson Valley Lighting Group, said, "Since this is our first Market, we weren't really sure what to expect. But overall, we have been really enthusiastic with the traffic we've gotten."
Frances Northcutt — who directs sales, marketing, product development and distribution for new showroom Rewined — reported that 90 percent of orders were from new accounts.
"Traffic felt good, strong, healthy and alive," said Adriana de Mello, CEO of representative group Keena, who reported a mix of independent retailers and key accounts placing orders at the show.
Best Booth Winners
Of the 4,300-plus furniture, home décor and gift exhibitors, LMV selected 11 as the Best Booth winners for the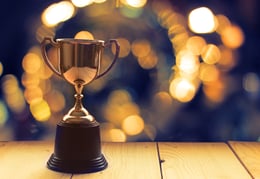 2019 summer market.
The winners were All Across Africa, Broke Jewels/Moss Industry, Daylight Dreams Edition, Lenasi, Miss Rose Sister Violet, Muzen, Personal Space MB, Poo-Pourri, Pottery Paradise, Shiv Shakti Exports, and Vietnam Trade Promotion Agency.
The judging consisted of a five-person panel. They considered five criteria in determining the winners: section/category representation, indicating how well the booth represents and embodies its Market destination; overall visual design of the booth; creative merchandising; brand messaging; and the personality and attitude of the booth and sales staff.
Payment Solutions for Home Furnishings Retailers
An important aspect of any business is having the right tools to operate efficiently. Luckily, LVM partners with the Home Furnishings Association in order to provide the Retailer Resource Center, a place to find everything a retailer might need for business operations.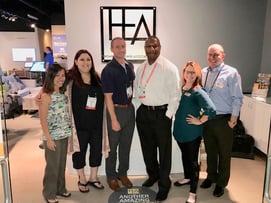 CrossCheck's Senior Vice President Charles Dortch III (3rd from right in the adjacent photo) had the pleasure of meeting many new and longstanding HFA members at this year's market. Dortch reported healthy amounts of foot traffic in the Retailer Resource Center.
He was able to share information on the many CrossCheck services that are best suited to the furniture retail industry.
For example, Multiple Check is a future deposit approach to payments that offers an alternative to using credit or layaway. A customer simply writes two to four checks and designates the dates for merchants to deposit them (usually over 30 days). HFA members get special perks and rates when using CrossCheck's services.
To learn more about Multiple Check, download our free guide.